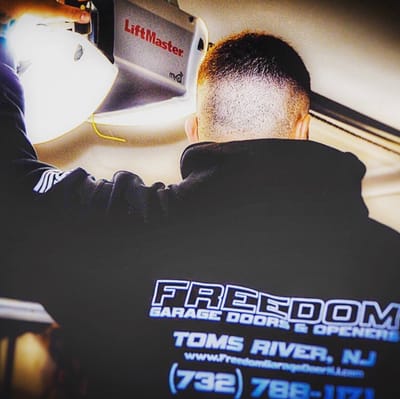 Freedom Garage Door is family owned & operated garage door and opener business. We offer repairs, service and new installations of garage doors and openers. For over 90% of Americans, garage doors not only serve as a main entrance, but greatly contribute to the overall aesthetics and curb appeal of the home as well. We work with many different garage door manufactures to help customers choose the perfect garage door for their home.

Garage door lifting/moving components wear out over time as well as the opener itself. The garage door is the largest moving part of a home and we can bring it up to all current standards and safety regulations.

Call and schedule an appointment with one of our experts today!